Our mission is to help our clients navigate the complex and often confusing technology marketplace, providing them with the resources, tools and insights they need to make smart, data-driven decisions.
Our core values are the foundation of the trusted partnerships we build with our clients around the world.
We build enduring relationships. As your long-term trusted partner, we are committed to providing consistent support and resources to ensure that your technology serves your evolving needs. From timely education and guidelines to urgent service when needed, we make sure our customers are set up for success.
When you're happy, we're happy. We're paid through the vendors you select, and it never costs you more.

We are impartial proactive, and knowledgeable in identifying technology solutions that meet your current and future requirements, not our sales targets. Our experienced team is dedicated to providing you with the best possible solutions for your unique business needs.

We know that you need timely, proactive advice and information to make decisions that are both cost-effective and help you meet the promises you have to your clients and team members.

We spend the time on your behalf, eliminating the need for researching, comparing, and evaluating solutions. We eliminate the options that don't meet your needs and only bring vetted solutions to the table.
Based in the US, we serves clients around the world.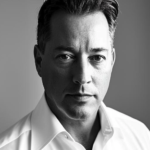 With over three decades of experience in delivering cutting-edge technology solutions, as a pivotal figure at Techchieva, Colin brings a wealth of knowledge and practical experience. His strategic insights have played a critical role in assisting companies of all sizes to not only survive but thrive amidst the rapid shifts in the tech landscape. His journey, spanning has been marked by transformative collaborations with startups and Fortune 50 companies alike.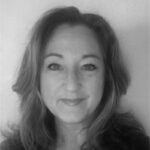 Catriona Barbato comes to Techchieva with countless transformation initiatives in her professional archives, Catriona believes that when you are a people-focused leader who encourages, enables, and supports a team, the most marvelous things happen. Together with her teams, she has delivered numerous innovative, award-winning solutions and supported clients at every point along their digital transformation journeys.
Jackson Haskins is a seasoned IT and Unified Communications professional with over two decades of expertise,  Jackson has consistently demonstrated his commitment to helping a diverse clientele, including startups and large-scale enterprises, navigate the complex landscape of technology. What sets Jackson apart is his dedication to building trust-based relationships with his clients. He understands that in the rapidly evolving world of technology, trust is the cornerstone of any successful partnership. Jackson takes immense pride in not only delivering results but also in cultivating long-term connections that extend far beyond the completion of projects.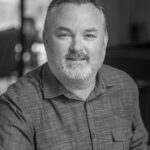 Stephen Johnston is a highly experienced and accomplished professional in the communications industry, with an impressive track record that spans over two decades. His dedication to delivering excellence has earned him a reputation as a trusted and conscientious consultant, consistently surpassing expectations. With a proven history of outstanding performance and a steadfast commitment to staying ahead of technological advancements, Stephen remains at the forefront of assisting organizations in achieving growth and success in the realm of IT and Unified Communications.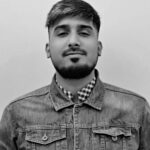 Vice President
Branding and Automation
Yasir comes with a diverse background across Apparel, Travel and tourism, Telecom and IT industry.
Widely owning success in the sales domain for over a decade, Yasir brings extensive experience of succesfully designing developing and automating brands for businesses online.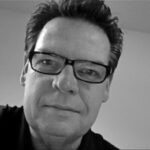 John Roth is a seasoned professional with a remarkable 30-year career that has left an indelible mark on the Telecom industry. His journey through sales, operations, and management has exemplified excellence and innovation at every turn.
In an era where technology is reshaping the landscape of business, John Roth stands as an enthusiastic champion of change. His passion lies in helping organizations harness the full potential of technological advancements, enabling them to seize new opportunities and navigate the evolving landscape with confidence.
Britt Provencher is a highly experienced telecom professional with a rich industry background spanning over a decade. With a passion for custom builds, telecom project management, and a specialization in Desktop as a Service (DaaS), Britt has become a recognized expert in the field. Her comprehensive knowledge and honed skills have been cultivated through years of hands-on experience, making her a valuable asset for her clients.
LEARN MORE ABOUT WHY OUR CLIENTS LOVE WORKING WITH US – WE'LL EVEN INTRODUCE YOU TO THEM.